UNTOLD festival announces "Sparks of Magic", a very special livestream show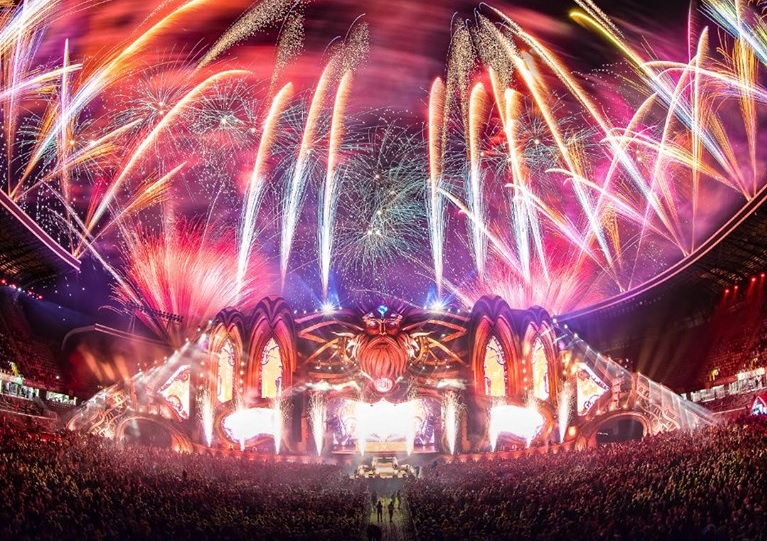 Romania's dance music jewel and one of the world's best music festivals UNTOLD, reveals for the first time in history some very exclusive shows made by superstar DJ's such as: Armin Van Buuren, Kygo, Afrojack, Hardwell, Timmy Trumpet, Don Diablo and many more.
Currently, the hard-working team behind UNTOLD festival is directing all their efforts towards "Sparks Of Magic" a very special livestream show with 4 nights of magic full of exclusive music from the best DJs of the planet, as this year's edition "Luna, The Rising" is unfortunately postponed due to the COVID-19 pandemic. 
The exclusive sets that were specially created for UNTOLD and played at the event, during the last 5 years, will be revealed for the first time in the history of the festival, just for your listening pleasure from the comfort of your own home.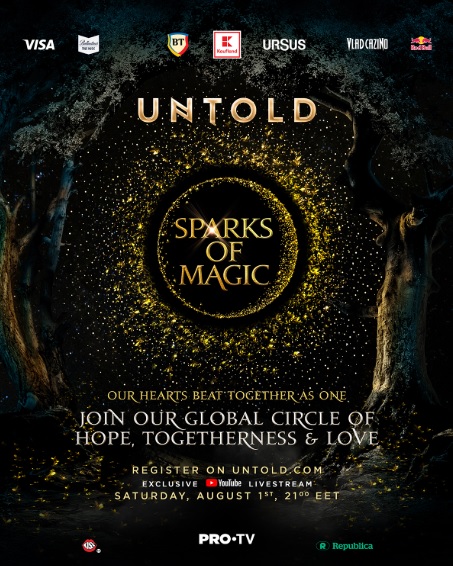 The organizers are preparing a lot of surprises for the hundreds of thousands of fans, for these 4 nights in which they should have had fun in Cluj-Napoca, Romania between 30th of July – 2nd of August 2020.
From Thursday to Sunday, the lucky fans from all over the globe will live the 4 nights of magic and the spirit of the festival online, with the best artists and DJs that made amazing shows on the main stage, at UNTOLD.
Armin van Buuren's performance from the first edition of the festival back in 2015, or Hardwell's live from 2017, played one year before he announced his retirement from performing live, are some of the surprises prepared for the fans.
Armin van Buuren is a true legend of UNTOLD. He played sets for more than 7 hours, and in 2019 he created World Exclusive Show for the 5th anniversary of the festival.
One year before he announced his retirement, Hardwell performed a very exclusive show at UNTOLD festival. The magic he created in 2017 in Cluj-Napoca will be shown for the first time to the whole world.
More other amazing moments and music from Kygo, Afrojack, Timmy Trumpet, Don Diablo, Tujamo, Danny Avila, W&W, Scooter, Kungs, Fedde le Grand, Dannic and Galantis will be premiered during UNTOLD 2020 – Sparks of Magic. The schedule will be announced soon. More details on untold.com
Saturday, 1st of August, one of the biggest DJs in the world will play a live show, for UNTOLD, on their official YouTube channel, starting at 9 PM EET. The exclusive YouTube Livestream – "The Circle of Magic", made by a surprise guest, will be available only for the fans who register on untold.com.
After the registration, they will receive access to a private livestream. The fans who have purchased tickets and passes for UNTOLD 2020 already have the access granted for the online show "The Circle of Magic".
About Post Author